'15 Subaru WRX
ST-40 Caliper / 355×32 Rotor
Part #: 83.843.4700
MSRP: $2,295.00US
ST-22 Caliper / 345×28 Rotor
Part #: 83.843.002G
MSRP: $1,995.00US
The new '15 WRX is quickly becoming a favorite with enthusiasts. Now, StopTech has developed their Big Brake Kit for the new WRX. Available with two caliper/rotor size options, this is great way to increase braking capacity and decrease lap times.
Key product features:
Balanced Brake Upgrades® with optimum brake bias offer the shortest stopping distance with the best pedal feel.
Patented AeroRotors® offer the best airflow available for better cooling, less fade and longer rotor and pad life.
StopTech® provides the stiffest fully-forged aftermarket calipers with patented, removable bridges that provide better clamping under hard braking and less pad taper.
StopTech® Big Brake Kit components are made in the USA in a 70,000 square foot California manufacturing, engineering, and R&D center.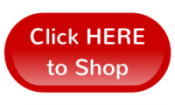 Call 604-530-9160 or email sales@dalesmotorsport.com for best pricing.